Treaclemoon
Treaclemoon is a brand with a conscience which emphasises true beauty begins from the heart.
They're all about caring for your skin while making you smile. Delight your skin and senses with scrumptious signature scents.
Vegetarian and vegan-friendly! Never tested on animals.
Which Treaclemoon scent will you be today?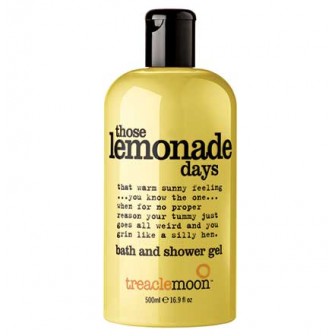 Treaclemoon Bath and Shower Gel Those Lemonade Days 500ml
True Beauty Begins from the Heart
That warm, sunny feeling, she thought. Gently zesty, Treaclemoon Those Lemonade Days Bath and Shower Gel is light and refreshing. With a fabulous lather, Treaclemoon Bath and Shower Gel is a special treat in a bottle that looks and feels great. Gentle on even the most sensitive skin.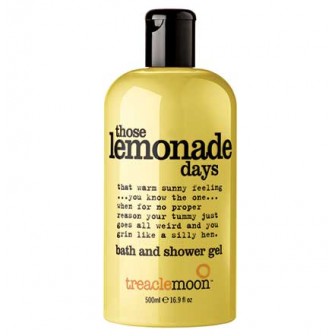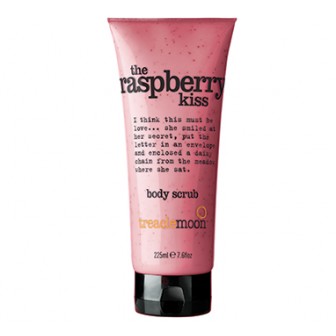 Treaclemoon Body Scrub Raspberry Kiss 225ml
Deliciously Fragant!
Indulge your skin and your senses with this deliciously fragrant body scrub from treaclemoon.

With a scrumptious smell and a fabulous texture, Raspberry kiss is a special exfoliating treat for your skin. Alcohol free, the universal scent is suitable for him or for her.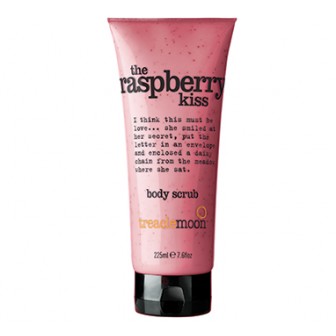 Treaclemoon Body Scrub Vanilla Moment 225ml
That Vanilla Moment
Treacle Moon are products with yummy and lovely smells of ingredients that gets you to pamper your skin a little extra. Product appearance means that they are nice to have arrived in the bathroom. Body Scrub Vanilla That Moment is a nice body scrub enriched with lovely notes of smooth vanilla!
Showing 1 to 3 of 3 (1 Pages)
Our Brands