Body Treatment
Shop online a wide selection of body treatments from body butter, body lotion to body scrub from Treaclemoon at StyleHQ.

---
Treaclemoon Body Butter The Raspberry Kiss 250ml
Skin to Delight
This must be love she thought as she smiled at her secret. With a scrumptious smell and a rich, creamy texture, Treaclemoon The Raspberry Kiss Body Butter is a special treat for dry skin. This body butter leaves skin soft, silky and richly hydrated. Delight the senses with the sweet scent of The Raspberry Kiss.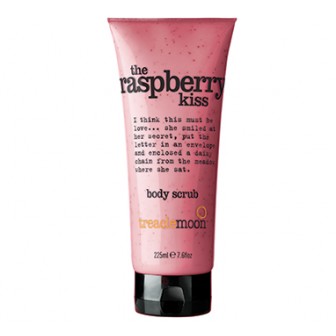 Treaclemoon Body Scrub Raspberry Kiss 225ml
Deliciously Fragant!
Indulge your skin and your senses with this deliciously fragrant body scrub from treaclemoon.

With a scrumptious smell and a fabulous texture, Raspberry kiss is a special exfoliating treat for your skin. Alcohol free, the universal scent is suitable for him or for her.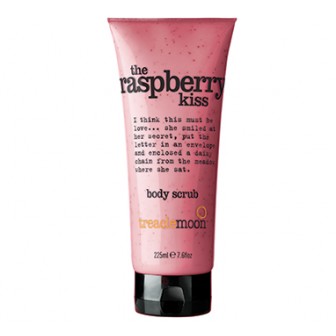 Treaclemoon Body Scrub Vanilla Moment 225ml
That Vanilla Moment
Treacle Moon are products with yummy and lovely smells of ingredients that gets you to pamper your skin a little extra. Product appearance means that they are nice to have arrived in the bathroom. Body Scrub Vanilla That Moment is a nice body scrub enriched with lovely notes of smooth vanilla!