Gloves
---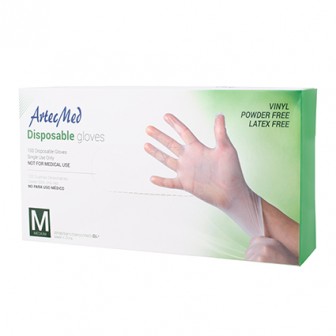 ArteMed Vinyl Disposable Gloves Medium 100pk
Brand: ArteMed
Product Code: 139001
Protection for Hands
Protect your hands with ArteMed Vinyl Disposable Gloves. Soft and flexible, these vinyl gloves are latex-free, hence suitable for those with a latex allergy. Powder-free and comfortable for lengthy wear. Intended for non-medical use, these disposable gloves are ideal for protecting hands during hairdressing and beauty services.
Features:
Disposable gloves
100 per pack
Single use only
Made from vinyl
Powder-free and latex-free
Not designed for medical use
Ideal for hairdressing and beauty services
Superior comfort and fit
Fits either hand
Size: Medium
Colour: Clear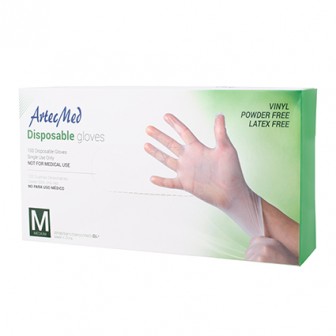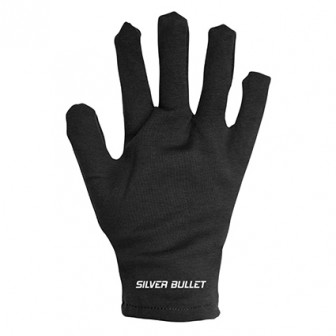 Silver Bullet Heat Resistant Glove
Product Description
Protect hands with the Silver Bullet Heat Resistant Glove. This glove is designed to be worn when working with heat styling tools, including hair straighteners, flat irons, hot rollers and curling irons and tongs.

Designed to protect hands for a longer amount of time than bare skin, this glove is not intended for directly touching the source of heat, such as straightening plates.
Features:
Contains a single, one-size-fits-all glove in black.