FAQs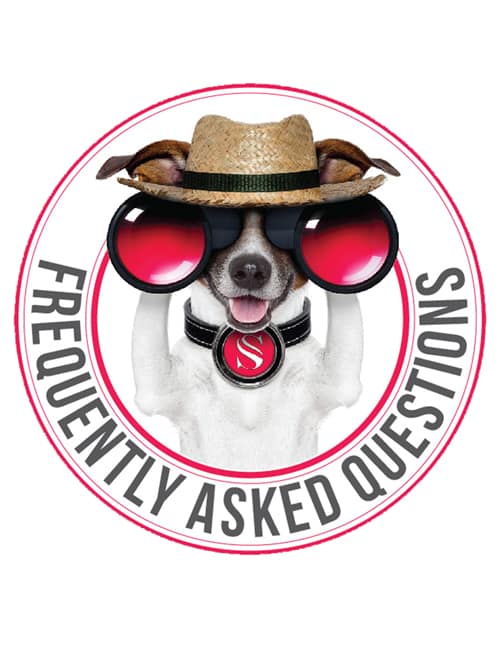 DELIVERY
How much does delivery cost?

We offer FREE delivery in New Zealand on orders over $30 and a flat rate of $10 on orders under $30.

Where do you deliver?
We currently deliver within New Zealand only.
How long will it take for my order to be delivered?
Usually within 2-3 days. Allow 4 -5 business days for a parcel that is bound for a rural/non-urban address to arrive.
StyleHQ orders are processed as soon as possible during weekdays (not over the weekend or public holidays)
Monday - Thursday, 08:30am - 05:00pm
Friday 08:30am - 04:30pm
See more of our Delivery Information here.
Do you require a signature for delivery?
Yes, a signature is required for all StyleHQ deliveries.
However, you can authorize a 'non-signature required' for your order at the checkout. By doing that, you have authorized the courier to leave the parcel at your own risk.

Do you have a physical address for the Click and Collect service?
No, we are an online shop and only offer a door-to-door delivery service.
PAYMENT & ORDER
Do you offer a part payment?

Yes, we currently offer part payment from humm - available for purchases over $20. Please see more for humm Buy Now Pay Later service FAQs here.
What types of payment do you accept?
We accept credit card payments (Visa, Mastercard) and humm Buy Now Pay Later.

How secure is my credit card information?
We work diligently to protect the security of your personal information. Your credit card details are not held by StyleHQ and cannot be accessed by StyleHQ staff.
Your credit card details do not get processed or transmitted through or via the StyleHQs website; all transactions are processed through a secure payment service provider.
See more of our Privacy Policy here.
Will I get an email confirmation once my order is placed?
Yes. Once your order is placed, an automated email is generated and sent to you to confirm that your order has been received, including a list of the items you have ordered.
If you don't receive an email confirmation, please let us know through info@stylehq.co.nz.
Can I change any part of my order once the order is complete?
Unfortunately, once the order is completed you can't change it.
If you have any queries on your order, please contact our Customer Service team at info@stylehq.co.nz.
RETURN & WARRANTY
What is the return and exchange policy?

StyleHQ allows for returns and exchanges if you change your mind, you can notify us by filling in the Product Returns form here or contact our Returns Department at info@stylehq.co.nz.
You have a period of 30 days in which you may return or exchange, starting from the day after the day you receive the products.
See more of our Return Policy here.
How long is my electrical item warranty?
Most of our electrical items come with a manufacturer guarantee of 24 months, refer to product pages for more information.
GIFT VOUCHER
How to use the E-Gift Certificates?

Gift vouchers can be redeemed online through StyleHQ's website. You can redeem it by simply following these steps.
Step 1: Choose the products you wish to purchase and add them to your cart.
Step 2: At checkout either log in or continue as a guest and enter your gift voucher code.
Step 3: Once the payment is confirmed, you will then receive an email confirming your purchase details.
e-Gift Card Terms & Conditions
Please note that our e-Gift Voucher is for one-time use only.
If your purchase is less than the voucher amount the value remains cannot be used in your next purchase.
Gift Cards are non-refundable and cannot be redeemed for cash or be used towards the purchase of another gift card.
A Gift Card expires 1 year from the day of purchase.
Any unused balance remaining on the gift card at expiry will not be refunded or credited.
GENERAL
Do I need to create an account to be able to shop?

No, you do not need to create an account with us in order to make a purchase. However, you will still need to fill in your contact and delivery details.
Having an account makes things easier as you don't have to fill in your details every time you make a purchase. You can also add products to your wish list and track all your order history with your account.
Why should I sign up for an account to place an order?
By creating an account in StyleHQ, you will be able to shop faster, be up to date on an order's status, and keep track of the orders you have previously made.
Will an item be restocked?
Please contact our Customer Service team at info@stylehq.co.nz to check if we will restock an item.
You can also go to that product page, ask for getting notifications, and fill in your name and email address. You will get an automated notification via email once the item is back in stock.
Forgotten your login password?
You need to reset your password follow these steps.
Go to the login page
Click the "Forgotten password"
Fill in your email address > Continue
Check your inbox for a password reset email.
How can I contact StyleHQ Customer Support?
Please send us an email at info@stylehq.co.nz or fill up the Contact Us form, we would be more than happy to talk to you.
StyleHQ business hours are from
Monday - Thursday, 08:30am - 05:00pm
Friday 08:30am - 04:30pm