Dry Shampoo
If you don't have time to wash your hair every day or if you just want your blow wave to last another day, dry shampoo is the answer. It's the ultimate beauty secret to give fine, lank locks a volume boost or to disguise an unwanted oily scalp. Dry shampoo is a quick and instant way to keep your blow wave looking fabulous for an extra day.
---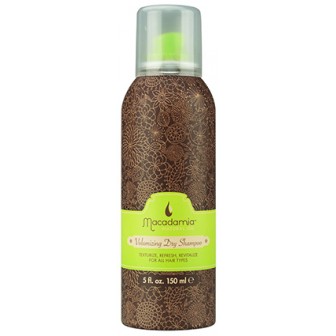 Macadamia Volumising Dry Shampoo 150ml
Effortlessly Eliminates Tangles
Macadamia volumising dry shampoo is a no tangle pre-styler that effortlessly elminates tangles. This luxurious, lightweight pre-styleer infuses moisture and shine into the hair, while instantly detangling. Perfect for adding volume or creating sleek, smooth hair. Contains UV protection.
MAC VOLUMIZING DRY SHAMPOO 150ML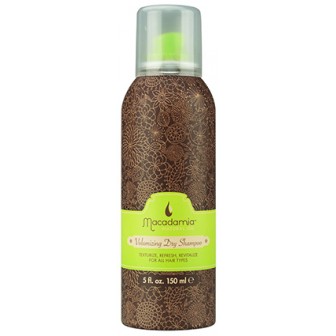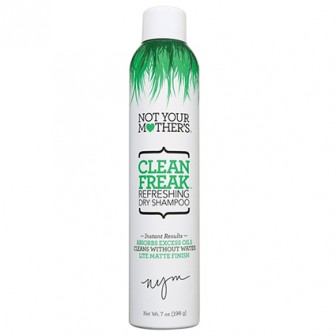 Not Your Mothers Clean Freak Refreshing Dry Shampoo 198g
Too busy keeping up with that social life to wash your hair?
So don't waste precious time in the bathroom, just use Not Your Mother's Clean Freak Refreshing Dry Shampoo. Get that perfect hair (and the perfect guy!) before all the other girls. Expect more room on your social calendar because this salon dry shampoo will have you and your hair ready for a night out on the town. Refreshes hair instantly without water. 198gApplication: Spray generously on roots and throughout hair. Brush through to diffuse powder and watch it absorb any excess oils. Style as desired and enjoy your newly freshened hair.Absorbs Excess OilsCleans Without WaterLite Matte Finish
NYM DRY SHAMPOO 198G CLEAN FREAK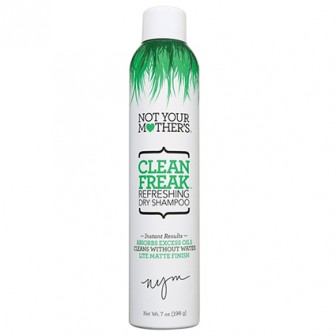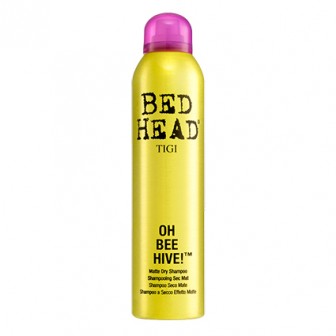 TIGI Bed Head Oh Bee Hive Matte Dry Shampoo
Brand: TIGI
Product Code: 1346
$27.00
TIGI Bed Head: Sky High Volume
TIGI Bed Head Oh Bee Hive Matte Dry Shampoo scales new heights. This dry shampoo with super fine powder absorbs the excess oil which weighs hair down, releasing massive body and volume. With a semi-matte finish, hair is left feeling clean and refreshed. Wave goodbye to greasy, flat and limp hair and rock that 60s beehive!
Features:
Fragrance: Passion flower, rosemary and hibiscus


Creates massive lift at the roots


Absorbs excess oil to refresh hair
How To Use:
To Use:Shake can well. Spray 25-30cm from the hair, targeting the roots. Wait a minute, then brush or work lightly into hair.
TIGI BH OH BEE HIVE D/SHAMPOO 238ML